Garden Center opens Friday March 27th.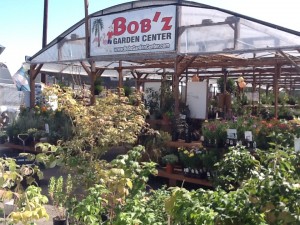 Hours:
Sunday-Friday 10-6
Saturday 9-6

No space for a garden? Consider raising vegetables in containers.
Come see our grand opening! Spring colors arriving, as well as winter crop veggies!
The quality you love, and the service you trust!
From Bob'z and His Crew, Where It's All About You!